Hey, Art IV!
Stuck trying to come up with an idea for your Cubism-inspired project? Here are some ideas, and many include tutorials!
*keep in mind that we are almost out of red acrylic paint*
Do you just want to look at some Picasso works and get inspired?
"Shattered Values" project:
Draw an object or image, divide up the picture plane by tracing a ruler in many directions, then shade each fragment with a gradient.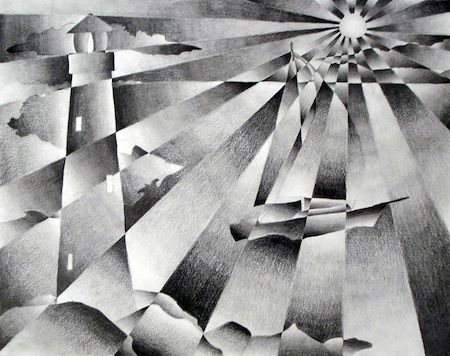 Or variations of colors instead of gradients:
Artist: Emanuel Ologeano
If you think this looks difficult --- it's not!
Here's a video tutorial about this method that was designed for first graders!!!
Another option: divide up the picture by tracing a stencil:
Make a cubist still life:
Here's a method in which you divide your paper first, then as you draw a still life, you translate (geometry term!) the object up/down/left/right a little bit so that the objects' edges don't line up at the divider lines:
Or divide up and apply color in your own unique way, as this teacher encouraged:
Or go the mixed media route with your still life...
Forget still life, bruh...
Music
was a common theme in cubist artwork... you don't have to do a still life, you could also work from a reference photo of a musician, as these two students did:
This method allows you to work from a reference photo; you cut out and move around the fractured sections, then trace it:
This teacher's project blends more use of your
imagination
and little bit less "rendering" (drawing to recreate something realistically/just as it looks in life or a photo)
"Phase 1: Students crate cubist style sketched from a photo or life.
Phase 2: Students experiment with oil pastels to create value
Phase 3: Sketches are transferred to large paper, the objective is that each square successfully incorporates value. BLACK is added for extra 'pop' and contrast."
Like this artist, you could use a relatively simple image from pop culture, replicate it overlapping itself in a variety of sizes, angles, etc.:
Yeah, this Tom Mervik dude is pretty awesome
Emulate a masterful work of art, but replace the subject (person/objects) with something that's meaningful to YOU! I like this style, which was inspired by cubism, but painted much later than the original cubists were working:
Samson Flexor, Self Portrait, 1947-48
Chop up your drawing, photos, printed papers, etc.!!! Collage them together:
Or, for slightly less chaos, cut away some sections and replace them with sheet music, textured papers, whatever you can find:
In the style of Picasso's portraits:
Take the concept of this 2nd grade project to a new level... draw different facial features on different pieces of paper and collage them together:
No need to just make a drawing... check these out!
More superheroes... I'm a little bit obsessed: