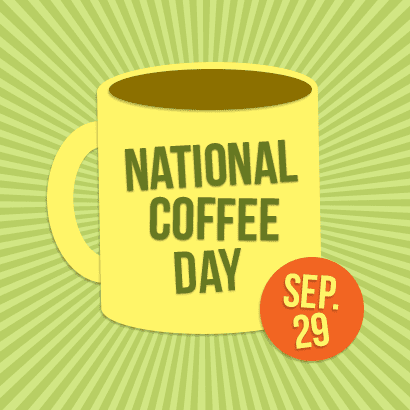 Greetings, folks! I haven't been able to blog at all since the new school year started. I am now teaching art at a Catholic high school in Edison, NJ (and so far I love it! My students rock!).
This morning while I was making my 1-hour (yep) commute to work, I heard on the radio that today is National Coffee Day. Painting with coffee is something I discovered on
Pinterest
last year and never got to do with my students at RMHS.
Armed with excitement, a prep 2nd period, and free coffee for teachers provided in the cafeteria each morning, I whipped up a quick
Google Slides presentation
about painting with coffee. My slideshow featured a
coffee-ring-stain portrait
by Malaysian artist
Red Hong Yi
and a
video
of Mary Doodles painting a picture of a penguin with coffee. I also explained what a
resist
is, because I included a series of three coffee paintings that made use of wax resist.
Red Hong Yi making a coffee portrait
Most of my students were still finishing their previous assignment (sketchnotes about sketchnotes... so meta!) but a few got to try out painting with coffee, and more are looking forward to trying it on our next Free Choice Friday.
I didn't take too many pictures today, but hopefully I will remember to add more later.
"Because you know what happens when you drink coffee, Ms. Walker"
I am also excited because I think Red Hong Yi's artwork will transition perfectly into a lesson about Vik Muniz (and
Wasteland
), which we can use a springboard to do some environmental awareness projects. Yes!