"Shattered Values" project:
1. Draw an image
2. Divide up the picture plane by tracing a ruler (or stencil) in many directions
3. Shade each fragment with a gradient.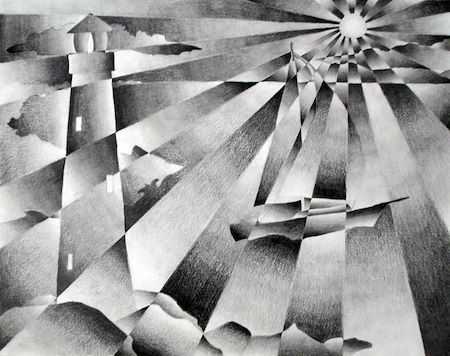 If you think this looks difficult --- it's not!
Here's a video tutorial about this method that was designed for first graders:
Another option: divide up the picture by tracing a stencil:
Fill each fragment with of colors instead of gradients:
Artist: Emanuel Ologeano






CUT YOUR REFERENCE PICTURES
1. Cut your reference images
2. Arrange them & glue them down
3. Draw the fragmented collage
FRAGMENTED COLLAGE
1. Chop up your drawing, photos, printed papers, etc.
2. Collage them together:
Another option: replace some pieces with other paper:
Some other images that might inspire:
Yeah, this Tom Mervik dude is pretty awesome
Samson Flexor, Self Portrait, 1947-48
No need to just make a drawing... check these out!